Select tickets
Enter details
Payment
Complete!
Tickets

Book In Advance - Save 20% when booking for 2017 Main Season.
Tickets purchased from this option are valid for ONE day between Saturday 1st April and Sunday 29th October 2017.
• Adult - 20% off £13.95 £11.16
• Child - 20% off £13.95 £11.16
• Child under 3ft in height - 20% off £6.00 £4.80
• Disabled - 20% off £11.95 £9.56
• Carer Free

Annual memberships to The BIG Sheep include unlimited standard daytime visits for 12 months from purchase. £3 per month after initial £13.95 set up
• Adult Member £13.95
• Child Over 3ft in Height Member £13.95
• Adult Carer Free

Sunday 24th September from 11am until 3pm
Doors open at 11am, with our catwalk show at 12:30pm.
• Bride FREE Admission Ticket Free
• Groom FREE Admission Ticket Free
• Guest Admission Ticket £3.00
• Bride FREE admission + FREE lunch with Cafe Brazil Free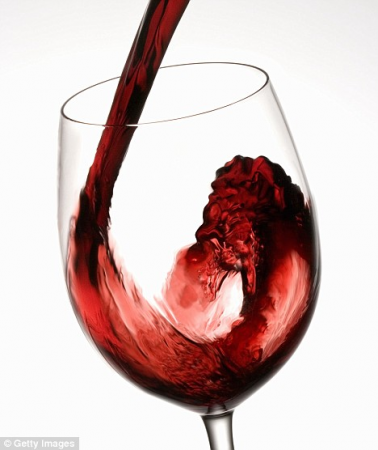 Saturday 7th October 2017
Enjoy a fun night with friends and sample six delicious wines from different counties and see if you can guess which of our panellists is telling the truth who is trying to baffle you with bull! The panellist will be made up from upstanding members of the community but do you know your wine well enough to know who is bluffing and who is telling the truth. Which of the panellists will you trust?
This is a fund raising event sponsored by Tesco Bideford to raise funds for Tesco's chosen chairty; Northam Lodge as well as North Devon Hospice.
Tickets cost £10 per person and include a selection of cheese and six wine samples. Adults over 18 years only.
• Adult (18 years +) £10.00

Celebrate Halloween at The BIG Sheep with Fun By Day and Scary By Night celebrations.
From 10am until 5pm, the BIG Sheep will celebrate the fun side of Halloween with pumpkin carving, daylight haunted house, facepainting, fancy dress competitions plus much much…
From 6pm until 10pm (Monday to Friday), come if you dare and enjoy the big sheep after dark when the ghosts and ghauls come out to play!
• Adult £13.95 £11.16
• Child of 3ft tall or over £13.95 £11.16
• Children Under 3 Feet Tall £6.00 £4.80
• Disabled £11.95 £9.56
• Carer Free
• Adult £7.50 £6.00
• Child of 3ft tall or over £7.50 £6.00
• Children Under 3 Feet Tall Free
• Season Ticket Holder Free
• 4:30pm Pantomime Free
• 6:30pm Pantomime Free
More ticket types are available. .More ticket types shown below. .

Sunday 8th October in the EWE2 Arena - 10am until 1pm
30+ Stalls Pre Loved & Local Buisnesses
Only £1 per adult - Children enter for Free
Baby and children's markets are a great way for people to de clutter their houses of all the good quality baby and children (0 to 8 years) items they so quickly grow out of or lose interest in.
Preloved Stalls
Money savvy Mums will almost certainly save up to 90% off the high street prices.
Local Business Stalls
Its also a great way for local business's to showcase their services to the parents in the area, quite often offering special deals or tasters on the day. At our last event we had kids party entertainers, photography, messy play and much more.
Enjoy a Discounted Day out at The BIG Sheep
Why not make a day of it and bring the whole family! A reduced Big Sheep admission charge applies.
• Adult - Market Admission - Children enter the market for free. £1.00
• Adult - Market and Big Sheep Admission £14.95 £10.00
• Child - Market and Big Sheep Admission £13.95 £9.00
• Child under 3ft - Market and Big Sheep Admission £6.00 £5.00

Tuesday 17th, Wednesday 18th and Thursday 19th October
Park Open between 10am until 6pm
Dedicated Timeslots for Pumpkin Carving and Crafts in the EWE2 Arena
During the booking process, we will ask you to pre book a dedicated 2 hour time slot for your admission to the EWE2 Arena for the Pumpkin Carving and Crafts. The two choices are:
10am until 12noon & 12noon until 2pm.
You may use all other rides, shows, and family attractions onsite between the opening hours of 10am until 6pm.
Limited Tickets per Date - First Come First Served.
Tickets Must be Pre Booked before midnight on Monday 16th October.
Pre School Entertainment:
Pumpkin Carving
Friendly Spooky Masks to take home
Spider Hats
Paper Pumpkin Lanterns
Plus much more...
Spaces are limited and must be booked in advance.
Tickets MUST be pre booked for all customers including Season Ticket Members. Members can enter for FREE but must choose a date to visit as numbers will be limited per date.
• Adult £13.95 £5.00
• Adult Member Free
• Baby under 12 months Free
• Child - Little Shepherd Card Holder Free
• Child Member Free
• Pre-Schooler £6.00 £5.00
• Child - Halloween Hoots £13.95 £11.16

Doors open at 4pm
Junior Fireworks - 6pm
Bonfire Lit at 7pm
Main Fireworks at 7.45pm
Indoor Playground closes at 9:30pm
On the door prices:
£7.50pp for general admission, £5pp for Season Ticket holders
• Bonfire Party Entry - Season Ticket Member £5.00 £2.50
• Bonfire Party Entry - Adult or Child £7.50 £5.00
• 15cm Glow Stick with Hook and Lanyard £1.00
• Bonfire Party Entry - Child under 3ft Free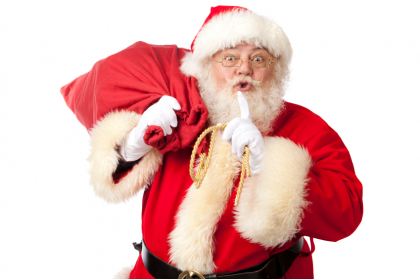 Experience Christmas Magic in December at The BIG Sheep
Watch our Magical Christmas Light Display with 10 jolly Christmas tunes
Receive an early Christmas Present from Santa (£5 per child)
Enjoy Ice Skating, Toboggoning* and the Snowboard Simulator
Plus...let off steam in Ewetopia Indoor Playground and visit the BIG Sheep outdoor attractions; Eweston Station Train Ride*, and Twister chair-o-planes ride*. (*weather permitting)
• Adult £7.50 £6.50
• Child 3ft tall or over (including Santa Visit) £14.00 £11.50
• Child under 3ft in height (including Santa Visit) £10.00 £7.50
• Child Santa visit only £6.50 £5.00
• Child 3ft tall or over (Attraction Only - No Santa Visit) £7.50 £6.50
• Child under 3ft in height (Attraction Only - No Santa Visit) £3.50 £2.50
Your Basket
Item
Price
Qty
Subtotal
There are no items currently in your basket

Total

£0.00